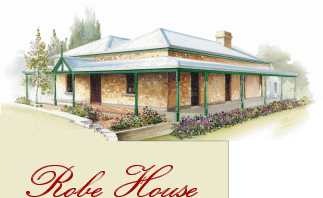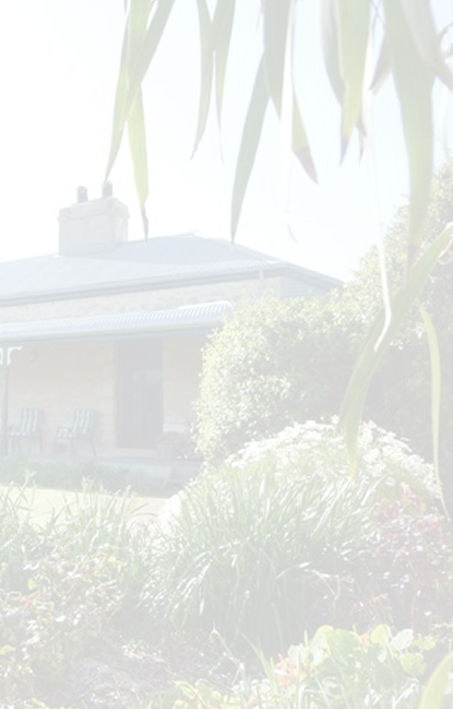 A Wee Gem
Stayed April 2011

This was an ideal base to do a bit of exploring after driving along the Great Ocean Road from Apollo Bay. Great accommodation and lovely hosts to ensure the apartment was always well serviced. The provisions available on arrival were heaven sent as we got there fairly late on. The cupboard full of books and VCR Tapes was great as we had a couple fo very rainy nights. Also lovely shops in Robe and plenty of nice places to eat. Also nice to stay in a little piece of history!


Quaint house steeped in history
Stayed April 2011

We took on driving from Melbourne to Adelaide over two days and one night with a stay in Robe. We wanted to be over the boarder into South Australia by the evening and chose Robe as our overnight stop. Looked at Robe House, great reviews so decided this was the spot and we were not disappointed. This house has been immaculately preserved, I loved the history books that the owners have put together, the furniture fitting with the style of the house. We had appartment 1 at the front of the house, we arrived very late in the evening, but no hassle at all getting in as door was open (key in the door)....shows a very safe and secure place to be. We had fresh stuff to make breakfast in the morning (eggs, tomatoes, milk etc) I would stay at Robe House again, we had a very memorable stay.


Unusual but actually very pleasant
Stayed February 2011

Once we were over the shock of finding the place unattended (the owners live a short drive away) the high ceilinged room, part of a standalone historic block now made up of four rooms, was nevertheless well prepared for our arrival. The facilities include a cooker, sink and fridge stocked with eggs, milk, bread, butter, jams and orange juice for next mornings self-prepared breakfast. Obviously no guest lounge etc but the room is spacious and reasonably comfortable in a quiet central location. We did meet the owner late the next morning and he was helpful and friendly.


Fantasctic
Stayed November 2010

We stayed for 1 night in November while travelling from Adelaide to Melbourne. The room was very in keeping with the style of the property, very clean, comfortable and warm. It was 9 degrees outside, but Robe House by far out wayed the poor weather.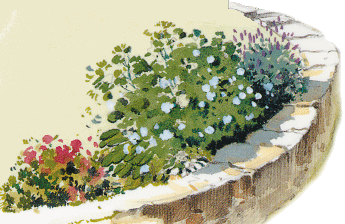 About
Robe House
Built in 1847 this charming building was the first to be built in Robe. From its early years as home of the Government Resident, Robe House has played an important role in the towns' history. Built from locally quarried sandstone and featuring high vaulted ceilings and rustic floorboards, Robe House is now 5 fully self contained bed and breakfast apartments.
Premium Robe Accommodation
With a choice of 5 apartments, Robe House is equally suited for a short overnight stop, or longer stay.
We are classed as a self contained bed and breakfast, which means we provide breakfast provisions and you cook your breakfast in your apartment.
Situated at the western end of the main st opposite the Star of the Sea Church (where Saint Mary Mackillop worked and stayed) and the marina. It is ideally located for one of our breathtaking scenic coastal walks, but only a short stroll back into the centre of town.
Set in a pretty cottage garden, it is a delight to sit outside on the wide verandah or in the gazebo. Log fires in 2 apartments make for a cosy retreat in the winter, so no matter what the season, Robe House is perfect for a romantic getaway.
Free Wi-Fi, laundry facilities, and bbq's are provided for the convenience of guests.
Children are welcome at Robe House, however we are sorry, but we don't accept pets.
Robe House is a non smoking property, however guests may smoke in the garden or on the verandah.
Eco Freindly
Many visitors are becoming increasingly concerned about their carbon footprint, and at Robe House we have undertaken measures to reduce our use of electricity and water. In June of 2011 roof top solar panels were installed to reduce our consumption of coal fired electricity. We now generate about 50% of our electricity. LED globes are now used exclusively throughout the house to reduce energy consumption.
Water consumption is reduced through lower flowing shower heads in the bathrooms, while guests may opt not to have their towels changed daily. In the garden we choose plants which require less water, and also mulch heavily to reduce evaporation.
Robe
Robe is a small fishing and tourist village settled on the shores of Guichen Bay on the Limestone Coast, South Australia.
From its beginnings as a cluster of tents in the sand dunes in 1846 it grew to be the main port of the area in the 1860's, shipping out wool and produce from the district and becoming for a few years the landing point for thousands of Chinese men who disembarked in Robe and walked to the Victorian goldfields.
Many of the old buildings erected in the early days remain, giving the township character and a sense of history.
Robe today has a thriving crayfishing industry (the season is open from October to May) with the crayboats having safe moorings in Lake Butler.
Robe is visited by many tourists each year who come to enjoy the fresh air, lovely coastline and gentle pace of life away from the cities.
Places of Interest
Robe is perfectly situated at the centre of the Limestone Coast, with an array of accommodation options from premium to budget. It is approximately a one hour drive from the world famous Coonawarra wine region where you can sample wines from over a dozen cellar door outlets.
The world heritage listed Naracoorte Caves are a little over 1 hour away, as is the bird watching at Bool Lagoon.
Robe is at the centre of 2 local wine regions - Mt Benson and Robe. The Mt Benson wine region stretches from Robe and north to Cape Jaffa, while the Robe region stretches inland and south of Robe.
The towns of Penola to the East and Beachport to the south are easy and worthwhile excursions within an hours drive.
Getting Here
Robe is situated approximately half way between Adelaide - 340 km and Port Fairy - 310 km. It is an ideal stop for journeys along the Great Ocean Rd to Kangaroo Island, The Barossa Valley, or Adelaide.
Driving times vary depending on the route taken and speed driven, but generally Adelaide is a 3.5 hr drive, Barossa Valley - 4.5 hr, and Cape Jervois (Kangaroo Is Ferry) 5 hrs.
Heading south it is 3.5 hr to Port Fairy/Warnambool, 5.5 hrs to Apollo Bay. Melbourne to Robe inland through Ballarat and Hamilton is 5.5 - 6 hrs. If planning to travel from Robe to Melbourne along the Great Ocean Rd you need to allow a full 10 -12 hour day of driving.
Directions to Robe House
Robe House is situated at the western end of the main street opposite the Star of Sea Catholic Church. On arriving in Robe, continue along Victoria Street past the shops, post office and Robe Hotel until you reach the marina. Follow the road around to the left, and with the marina on your right, you will see the little white church ahead of you on the right hand side of the road. We are directly opposite the church.
If no one is on site when you arrive, there is a courtesy phone located in the box at the end of the verandah. Please use the phone and we will be with you within minutes.

The Rooms
Apartment 1.
Our suite has a lovely half-tester bed with canopy and single brass bed. Decorated in classic style it has an ensuite bathroom, and separate sitting room with kitchen. Local artworks feature as well as antique furniture.
Reverse cycle airconditioner keeps the apartment toasty in Winter and cool in summer
Apartment 2
This room features the original wood panelling, floorboards and high vaulted ceiling. It has a kitchen, separate ensuite bathroom and queen size brass bed. French doors lead on to the verandah.
Apartment 3
Also featuring French doors this room has lovely honey coloured floorboards, an open fire and single and double brass beds. It is decorated in a rich country style with original artworks by local artist Terry Johnson. A separate ensuite and comfortable chairs by the fire ensure that you will enjoy your stay.
Apartment 4
Quote from guests:-
"Where ever we looked there was something new to please the eye and to add to our comfort. Loved the books, the music, the coffee - had a great stay and wished it was longer. Fireplace was great too!"
This is our largest apartment and features 2 double bedrooms, one with a queen size canopy brass bed, the other a double brass bed. A separate lounge featuring a log fire and two comfortable sofas ensure a restful stay. The large kitchen is fully equipped with all the modern appliances including reverse cycle air conditioner, and features a large kitchen dresser built inside the house during the 1800's. The large bathroom looks out to the private outdoor area, while French doors open onto the verandah.
Apartment 5
Opened in late September 2014, the latest addition to Robe House was formally an out building. It is now a modern studio apartment with reverse cycle air conditioning, modern kitchen and ensuite. With a queen sized bed, it is suitable for singles or doubles, long or short stays.
All rooms are fitted with reverse cycle airconditioners, large TV's, free wi fi, Netflix and Apple homepods.

The Tariffs
Room Rates are based on a one night stay per double, and include linen and Provisions for a continental breakfast with eggs.
Tariffs valid until 31 March 2023.
$270 per couple per night GST INCLUSIVE
Extra person $50 per night
Please call us for our last minute rates available all year.
Weekly rates are available throughout most of the year.
Sorry No Pets
No Smoking
Cancellation Policy
Bookings cancelled outside of 2 weeks prior to arrival will incur a 50% cancellation fee. Cancellations made less than 2 weeks prior to arrival will incur a cancellation fee of one nights accommodation. Cancellations made during a stay will incur a cancellation fee of one nights accommodation.
We suggest guests take out travel insurance...

Contact Us
HOSTS - Hoges and Tasha Hogan.
E-Mail - info@robehouse.com.au
Phone/Fax - 08 87682770
Mobile - 0428304743